What is LendYou.com?

LendYou is a lender-matching service that can help you to find the most suitable loan for your needs. With over 8 years in business, the company has established a reputation as one of the most reliable lenders in the USA. Customers can use this website to get extra funds to pay bills, make a car payment, make a large purchase or any other emergency expenses. The company is proud to be an active member of the Online Lender Alliance (OLA) list of Best Practices, which means it complies with all federal laws relating to lending activities.
| | | | | | | |
| --- | --- | --- | --- | --- | --- | --- |
| Loan types | Min.amount | Max.amount | Period | APR | Documents | Bad credit |
| Personal loans, payday loans, installment loans | $100 | $15,000 | Varies | Depends on your credit score and state of residency | Driver's license number, social security number | Yes |
Types of Loans
LendYou.com offers 3 types of loans:
Installment loans are long-term loans that can vary from a few months to a few years. The advantage of such loans is that a client can be approved for more than $1,000. Installment loans amounts may reach $5,000. They should be repaid in several scheduled installments over a specified period rather than in a single repayment.
Payday loans are small short-term loans. This loan type is designed specifically for those people who have short-term financial troubles and need fast cash until the day they receive wages. However, payday loans usually come with high APR fees and late payments can result in extremely high interest rates. Most payday loans are taken for 30-35 days and range from $100 to $1,000.
Personal loans are usual loans that can be found at any bank. Such credit options require no collateral and can reach $15,000. This loan type will be a great option if you have a serious project or plan to make a large purchase )a house, a car). Personal loan periods can reach 60 months. However, you can repay them in full before the due date and save on interest rates.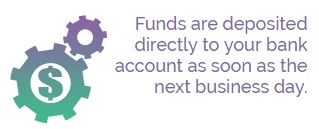 Lenders can deposit the funds into your checking account via ACH the next business day. However, the funding time may vary. For example, if you are approved for a loan before 3 pm, you can receive the funds the very next business day. But if you are approved later, you will most likely get the money within 2 business days.
Terms of Use
As I have already mentioned, this website is a loan connection service and does not actually provide any loans. Once applied, you will be presented lenders that are ready to make a loan offer.
Each lender from the network of LendYou.com has different eligibility criteria. Below you can see the typical minimum requirements:
you must earn at least $1,000 per month;
you must have a checking or savings account ;
you must be at least 18 years of age;
you must legally reside in the USA;
you must NOT be a member of the Air Force, Army, Coast Guard, Marine Corps.
The loan amount you will be approved for usually depends on several factors: your income, type of employment, and the lender's policies. Below you can see the average loan amounts:
Payday loans − $100 – $1,000
Installment loans − $100 – $5,000
Personal loans − $100 -$15,000
Since LendYou is not an actual lender, they cannot predict exact loan rates and fees ahead of time. This referral service cooperates with many lenders that have different policies and terms. You will be able to get the detailed information about your particular loan after filling out an application form. However, LendYou has a FAQ page which presents all the basic information about loans.
The APR will be determined by the lender. APRs typically range from 200% to 1386% but some lenders have higher rates. The exact APR will be presented to you before signing any documents.
A good thing is that this matching service does not charge any fees for connecting customers with lenders.
Application
The online application for a loan should only take you a couple of minutes to complete.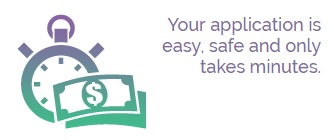 To be approved for a loan, you should be ready to fill in the following details:
Name, date of birth, address, email, phone number, and Social Security number;
Your employers' name, phone number;
Details about your income;
Your bank account details.
This information will depend on the lender that you are connected to.
According to LendYou, you do not need to provide collateral, however, it's not mentioned whether the lenders from its network will need any collateral.
A good thing is that customers are not required to fax any documents to get approved through this website.
Repayment
Since LendMe is only a loan broker, it's impossible to predict the exact repayment terms you will have. However, the company mentioned usual lending periods for each type of a loan (see the unit 1.1). Every lender has its own policies that will be presented to customers before signing any documents.
It's also mentioned that late fees will be determined by the lender that you are connected to.
Extension
Since this loan-matching service does not actually provide any loans, you would have to ask your direct lender whether you are eligible for an extension. Most lenders from the network offer extension options provided that you contact them at least 24 hours prior to your due date.
It's not specified how quickly you can get a new loan after repaying your previous loan successfully. This also depends on your lender and location.
LendYou.com Bad Credit
Being an intermediate service, LendYou does not check your credit score. However, lenders from its network often do check your credit history. However, not all of them perform a hard inquiry credit check. Most lenders perform "soft credit checks", which means that a customer's credit score will not be affected
The referral service does not impact your credit score. However, if you fail with loan repayment, this may negatively affect your credit score. The longer you have debts, the more it will damage your credit score. But if you pay on time, you will be able to increase your credit score, allowing you to get higher loan amounts and lower interest rates the next time.
So, yes, your loan request can be approved even if you have bad credit. However, you will still need to meet the basic eligibility criteria.
Technical Characteristics of the Website
Secure Сonnection
LendYou.com secures customers' personal information via a 128-bit Secure Socket Layer (SSL) encryption technology, which means your data will not get into hands of hackers.
However, the referral service reminds that a matching service, it will share this personal information with lenders in its network. It's nice that the company takes care about the clients' privacy, still, I would recommend using websites with a 256-bit Secure Socket Layer (SSL) encryption technology, especially those utilizing an Extended Verification Certificate.
Mobile Version
Fortunately, the website has a mobile version, which is an inarguable advantage:

the content, menu, screen size, elements are adjusted for mobile users;
traffic is spent more economically;
the pages are loaded faster;
no need to scroll the website;
links are no too close together.
However, if you do not want to use a mobile version, you can switch to a usual desktop version.
Antivirus
LendYou.com utilizes a McAfee antivirus, which protects your computer from viruses, spam, spyware, phishing, identity theft, malware and other online dangers. They have a corresponding emblem on the front page: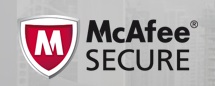 McAfee antivirus provides advanced security solutions to clients. It's nice that the company took efforts to make this website a safer place for visitors.
Convenience of Using the Website
LendYou seems to be a fast and simple site which allows users finding the most suitable loan options. The application is purely online and takes take only 2-3 minutes. To get started, you need to choose a loan type, and enter your last 4 of SSN, email, zip code and year of birth: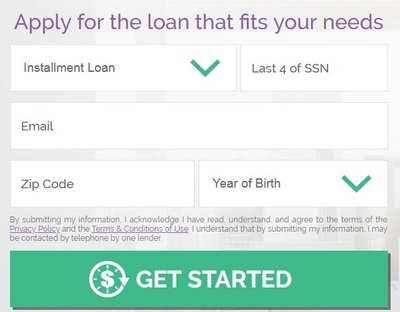 The referral service helps customers to understand whether they have been approved. The company offers an approval decision very quickly. As soon as a customer is approved, the funds are deposited into his bank account within one business day.
Besides, I like that the loan matching service requires filling in only basic information.
The service may be very convenient if you want to avoid filling out dozens of loan applications on various websites.
Although the website is convenient to use, bear in mind that LendYou is not a direct lender and the final process will take place on the lender's website which may be not as simple as this one.
Is LendYou.com Legit?
To check the legitimacy of this referral service, I used ScamAdviser.com, a free website allowing users to check a site, determine its owner and learn its trust-rating, which is based on over 150 different criteria. Fortunately, ScamAdviser gave nearly the perfect trust rating to LendYou – 98% out of 100%, which means this website is safe to use.
The background of the website is outstanding. The company has been operating for over 8 years. The website is located in the USA but its owner and popularity are hidden. For these reasons, ScamAdviser took off 2 points from the final rating of this organization. I found no evidence that this matching service works illegally.
LendYou.com Reviews
On-site Reviews
According to statistics, most people prefer to use a website which has received many positive customer reviews. No doubt, these are the best proof of the quality of the services provided. Borrowers like those sites who have a testimonial page where its previous clients shared their experience. If the number of good comments is impressive, this means that the organization is legal and has nothing to hide. Regretfully, I found no customer reviews on LendYou's own website.
That is why I had to look for any LendYou reviews on independent websites (see the next unit).
Reviews on Third-Party Websites
Since this website has been active for over 8 years, I hoped to find at least several reviews posted on third-party websites. However, their amount was limited: I found only 2 reviews that proved to be positive.
The first comment was posted by "Raymond" in July 2017. He said he had a great experience with this website. He took 2 loans through this company and had no problems. He also added they had a good customer support team. The second user with a nickname "Matt" posted a review in August 2017. He reported that he was able to receive a $1250 loan in under a day and improve his credit score. He said it was certainly worth it: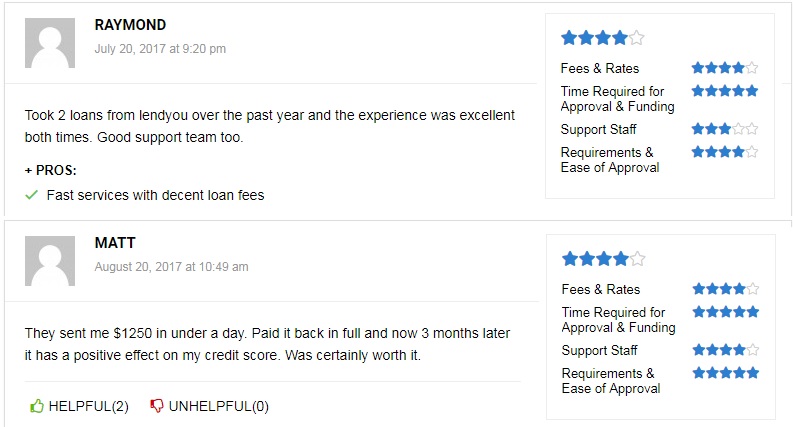 I was glad to find some testimonial on independent websites but their number is too limited. Thus, I cannot fully assess the company's performance and reputation basing on them. I just hope that other customers of LendYou had a pleasant experience, just like "Raymond" and "Matt".
Customer Support
Contact Information
The referral company is a US-based. LendYou address is 249 N. Brand BLVD, #497 Glendale, CA 91203; their phone number is 1-888-775-0859. Working hours and email address are not specified anywhere on the website.
LendYou.com Locations
LendYou loans are available in most states, however, some states cannot be served through this website: New York, Arkansas, Vermont and West Virginia. If you reside in any other state, you can apply for personal/payday/installment loan.
Getting a Consultation
If you have any question about the services of LendYou, you can contact their customer support through the online contact form.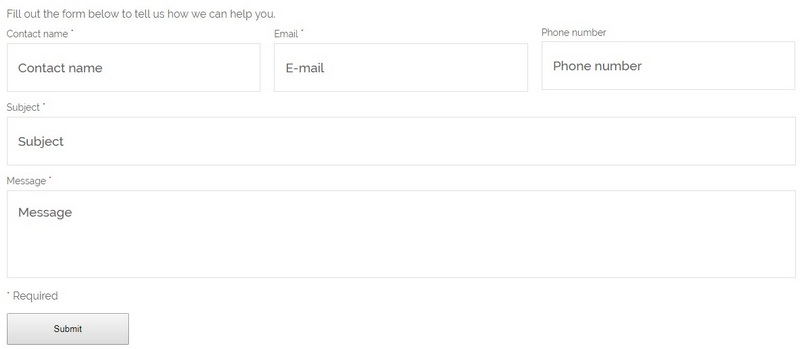 You can also reach them at 1-888-775-0859 during working hours. But if you have any specific question about your current loan, you should contact the customer service of the direct lender that gave you a loan.
I tried to reach a representative of the referral service via phone to check its customer support. Regretfully, the company was unresponsive to my call. I also left messages through the contact form but nobody answered. For these reasons, this organization earned a 1 star for its poorly-operating customer care department.
Conclusion
LendYou.com is a legit and simple website which helps you find a suitable loan in a short time. First of all, I like that this service works with many lenders so customers have many options to choose from. Moreover, some lenders from its network are able to offer high loan amounts of up to $15,000. At the same time, they have minimal restrictions and require no collateral. Besides, you can apply for a loan even if you have a bad credit. You only need to prove that you will be able to repay your loan. Finally, LendYou's services are available in most states. This website gives you a chance to fill out one application instead of making numerous requests at various companies. However, you still need to search for a better lending option because it's not an actual lender. Additionally, I disliked that they had a poor customer service and my numerous attempts to reach them were unsuccessful.