What is Dont Be Broke?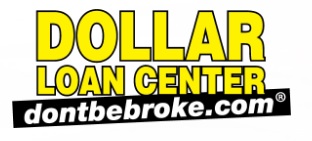 Dollar Loan Center is an online service providing short-term loans which operates in 3 U.S. states: California, Nevada, and Utah. The company is headquartered in Las Vegas. Their website dontbebroke.com was registered in 2002. They say they are different from all other lenders which require official employment or income proof. Some of Dollar Loan Center's offices support the local communities through their Involvement program. They also sponsor many charity events and support non-profit organizations. From time to time, the company also holds contests through their social media accounts. They claim to be one of the most famous and trusted providers of immediate short-term loans with low rates for all people over 18 years.
Loan types
Min.amount
Max.amount
Period
APR
Documents
Poor credit history
Signature loans (installment loans), title loans
$100
$5000 (signature loans), $25000 (title loans)
up to 65 weeks
196.96% to 388.93%
proof of income,
state-issued ID,
current proof of residence,
30-day bank statement
Yes
Types of DontBeBroke Loans
Dollar Loan Center offers two types of financial products: installment loans (also known as signature loans) and title loans (also known as car loans).

Signature loans are available to citizens of Nevada, California, and Utah. The company says they are a unique alternative to payday loans online offering customers up to $5000 for solving any financial problems quickly. Such loans do not require a bank account or collateral. The company guarantees no application fees and no prepayment penalties.
According to the website, signature loans are confidential, approved in a short time, suitable even for people with a bad credit and bankruptcy in the past.
Title Loans are available to people living in Nevada and Utah. A title loan is an easy way of getting money with your car's title regardless of your bad credit history. As per the website, the amount of a car loan depends on several factors: income, your car's value, your ability to pay off the debt. The lender offers title loans up to 80% of a car's market value and does its best to get customers the most money possible with no credit checks.
They guarantee that Dollar Loan Center lends more than all other US lenders.

According to the information provided on the official website, customers get the borrowed money deposited in their checking account as soon as the next business day.
Terms of Use
The lender guarantees lower interest rates than all other online lenders and beneficial repayment terms that may extend up to 65 weeks.
Dollar Loan Center provides installment loans in the amount reaching $5000 and car loans in the amount reaching $25,000. They mention that each case is different and the precise loan amount available will be determined after reviewing a loan application but they promise to do their best to provide the amount that a customer requested. They also claim that the loan limit may increase as a customer's income and payment history improves. Besides. the loan amounts may vary by state.

Indeed, interest rates of Dollar Loan Center are much lower than those of other lenders. An average APR ranges between 196.96% and 388.93% depending on the state of residence, the borrowed amount and the payment terms. Interest accrues daily but clients pay it only for the days when they use the loan.
Although the precise rates of Dollar Loan Center are not specified anywhere on dontbebroke.com, the lender gives examples on a $500 loan:
1 day – $2.71;
6 days – $16.24;
14 days – $37.90;
30 days – $80.81;
90 days – $237.57
If you are going to take a loan through this website be ready to provide the following verifications:
proof of income;
state-issued ID;
30-day bank statement;
5 references;
proof of residence
So the terms are really beneficial and seem to be one of the lowest on the net but for this, you need to provide too many documents to prove that you will be able to repay a loan. Not every customer can meet Dollar Loan Center requirements.
Application Process at DontBeBroke.com
Customers can apply for a loan online or get money via direct deposit. For this, they need a checking account. Applications can be submitted through the website, over the phone, or at one of the company's offices. They advertise that loan pre-approval of a loan takes around 30 minutes. Customers who apply at one of the locations can receive cash the same day, while online applicants will get the cash deposited in their checking accounts as soon as the next business day.
In general, an application process seems easy and fast. I think it will take no more than 5-10 minutes. Customers can start an application by choosing a loan type, a state of residence, the way to get the money and the needed amount:
You will need to fill out an application in a form of questionnaire requiring the following details: First Name, Last Name, SSN, E-mail, Birth Date, Home Phone, Cell Phone, Preferred Phone, Address, City, State Zip, Mailing Address, Mailing City, Mailing State, Mailing Zip.
Unlike other lenders, Dollar Loan Center doesn't hold checks or require any collateral for a customer to get a signature loan. However, they hold your car title on all auto loans.
Loan Repayment
There is not so much information about payment terms and conditions. All I was able to find is that you are to repay your signature loans on your payday, repayment terms may reach 90 days and customers only pay for the time they have the loan out.
For more details, you need to contact the customer care department.
Loan Extension
According to the website, repayment terms may be extended up to 65 weeks and payments depend on the frequency of the customer's paydays. Besides, Dollar Loan Center allows repaying the loan in full before the specified date without any penalties.
However, you should understand that a longer repayment period may result in paying much money in interest.
DontBeBroke.com Bad Credit
Dollar Loan Center provides loans to customers with any types of credit history. They are not like the standard bank approving loans to only clients with a perfect credit history.
The lender tries to help every applicant regardless of his credit score, however, according to the FAQs page, some limitations may occur.
Besides, you may improve your credit score when repaying your loans in time. The lender reports your timely payment history every month and that will improve your credit score with different credit organizations.
Technical Characteristics of the Website
Checking Encryption
Dollar Loan Center has taken some measures to secure customers' sensitive data. Thir website dontbebroke.com uses a standard 128-bit SSL encryption technology which means that you may provide your personal and financial details without any risk. The secure connection is provided by GeoTrust Inc:

In general, a 128-bit SSL is a satisfactory encryption. However, I would like to use online lenders with a higher encryption, such as a 256-bit SSL combined with an Extended Verification.
Checking Mobile Version
Funding services like Dollar Loan Center are often visited from mobile devices – tablets and smartphones, that's why the presence of a mobile version is a relevant aspect.
Google mobile-friendly test confirmed that Dontbebroke.com has a mobile version that can fully satisfy all customers' needs.

The Google tool did not reveal any problems. The mobile website looks good: the menu is arranged in the top of the site, the text is readable, the clickable elements are too close together.
So if you want to use this website from your smartphone, you are welcome.
Checking Antivirus
Websites providing financial products online must be thoroughly secured. Regretfully, dontbebroke.com is not protected from viruses. This means you run risks when traveling from one page to another – the unsecured site may infect your computer with viruses. Besides, such an experience may result in online thefts and hacking.
I think the website's owner should provide a better security to customers – to install an antivirus program to attract more customers.
The Convenience of Using DontBeBroke.com
Dollar Loan Center's doesn't require customers to create a checking account. But you do need to have a checking account when you want to get money online instead of visiting an office in person.
The company has more than 50 offices in Nevada and Utah, so it's easy to find a location close to your house. To do this, you may use a "Find A Brach" option available on the main page: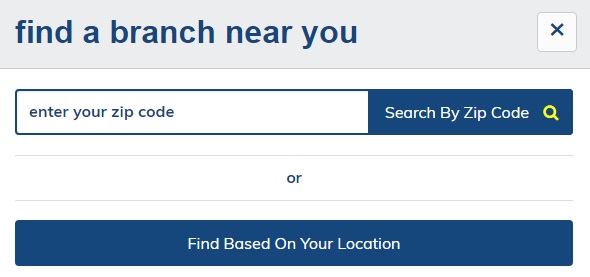 The company asks customers to create a personal account on DontBeBroke.com to monitor and manage their current loans. The lender claims that customers can apply for online loans 24 hours a day, 7 days per week.
The application process does not differ from those on other websites and seems simple. You just need to click on "Apply for a Loan" and enter some personal details in the corresponding fields.
Once you completed and submitted your application, the online lender will pre-approve your application. Normally, they process loans for new customers in 30 minutes or less. If you're a return customer, processing a loan usually takes 10 minutes or less.
The lender does not provide the exact interest rates but gives some examples.
I noticed that this website is quite informative. Customers may find here information about potential scams and fraudulent websites, and how to find a good lender. The service also offers useful financial education to their clients, such as general info about credit scores, tips to make budgeting easier, advice to manage cash, and so on and so forth.
Though the website has a good design and looks professional, I have not found a loan calculator – a very useful option. I would recommend the website's owner to add an online calculator for customers' convenience. All the rest is fine.
Is DontBeBroke com Legit?
To find out more details about DontBeBroke.com, I checked to check its reputation using ScamAdviser. The analysis results were great: its trust-rating reached 93% out of 100%! It's a very good sign! No all online lenders are able to have such a high score.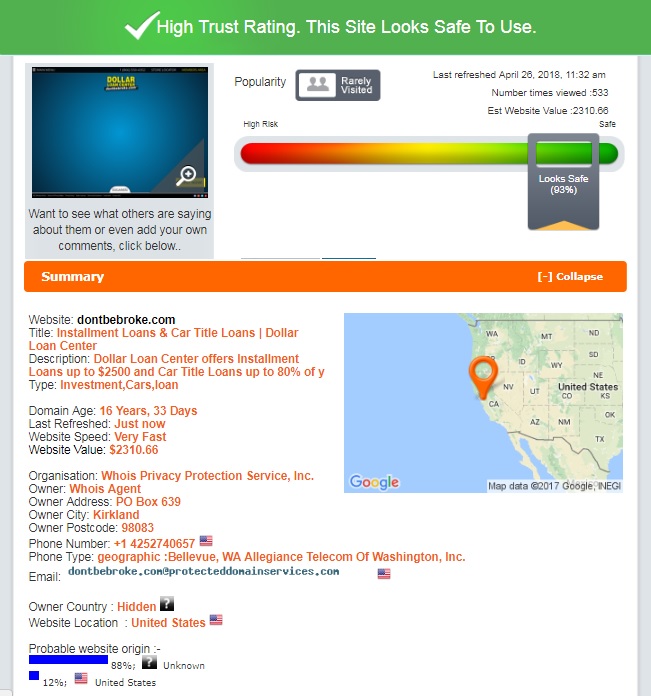 According to ScamAdviser, the site is safe to use. I was impressed by the domain age which is more than 16 years – this proves that Dollar Loan Center is an old and experience company, Regretfully, ScamAdviser was not able to detect the website's owner country since the website is using an anonymous service to hide its identity. Fortunately, the website's location was specified – the USA. Although the site is rarely visited, ScamAdviser trusts this lender. There are some confusing aspects about the origin of the site but it seems that Dollar Loan Center is legitimate.
DontBeBroke.com Reviews
Reviews of the Official Website
I hoped to find some Dollar Loan Center reviews to check its reputation and performance. The company has several customer reviews on its official website place on the front page as an advertisement. Of course, all of them are selected by the lender and are from "satisfied clients" saying that this company is very nice, speedy and helpful with an excellent customer support service and an individual approach to each customer.

Regretfully, I found no testimonial page where you can share your opinion about the services provided. I cannot trust these reviews since they are not dated and filtered. They cannot be considered the best proof that this online lender is a good choice.
Reviews on Independent Websites
This lender has a high rating with the Better Business Bureau but it has only been accredited for a few months in Nevada. I was not able to find scores for offices in Utah and California.
Other third-party websites contained mixed reviews about Dollar Loan Center.
One user says they are "loan sharks" who did not approve his loan because he was not making enough money to qualify for a loan. He thinks it does not make any sense.
Another user is also disappointed because APR is "beyond astronomical", and customers will have to pay off almost as much as twice the amount they borrowed. However, he pointed out an advantage of this lender – no pre-payment penalty
The third customer recommends all other people to "run as fast as they can" from this website and find a better option. Hos experience with Dollar Loan Center ended up with a judgment and extra expenses. He doesn't know how this company can still be operating and he means all of its locations.
Read some more negative reviews I have found on the net: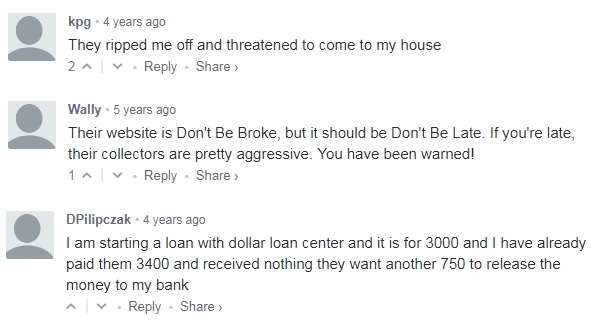 However, there are also positive reviews. Jessica used the services of this company in 2013 and said it was the cheapest lender in the town. However, she supports the above-presented complaints that Dollar Loan Center collects debts aggressively but this is a usual practice every person would do. She says that the lender works well if you have a good record with them and always repay your loans in time.

So, I found no evidence that this lender is a scam. Although there are some negative reviews regarding bad customer service in some locations, aggressive collection of debts, high APRs, NOTHING testifies that Dollar Loan Center is illegal. These complaints are typical for every lender – it's impossible to satisfy 100% customers. I would be skeptical if all of the reviews posted over 16 years were positive.
Customer Support
Contact Information
Dontbebroke.com lists a detailed contact information for all 3 states: physical addresses, phone numbers, emails, operating hours:

Its headquarter is located at 8860 W. Sunset Road | Las Vegas, NV 89148. All of its offices have a physical address which inspires faith in this lender.
DontBeBroke.com Locations
Dollar Loan Center is operating in only 3 states in the United States: California, Nevada, and Utah. The lender used to work in South Canada but it seems that their loans are unavailable to residents of this state any longer. They mention that there are over 50 branch locations throughout those states, and residents of these states can also apply for a loan online or over the phone. Clients from all other states are not eligible to apply for a loan neither in person nor even online.
Getting a Consultation
The company provides users several ways to contact the customer care department, including Dontbebroke.com phone numbers and emails (for each of the states where its offices are located).
Customers can also use a live chat for instant messages but it's only available during business hours.
According to the website, all emails are responded within 1 hour or even less, and the live chat option is almost always available. However, when I tried to contact a manager using a live chat, it was offline: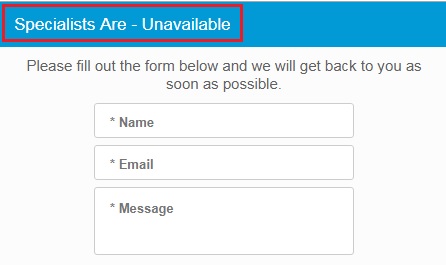 The only way was to send an offline message to the lender and expect the reply within 1 hour. I wanted to specify the payment terms and conditions. Regretfully, nobody responded even 3 hours after I had submitted my question. Obviously, there are aspects that need to be improved. Of course, you may try to call at one of the listed phone numbers but for me, it would be convenient to chat online.
Conclusion
Dollar Loan Center seems to be a legitimate and experienced lender providing 2 types of loans with extended repayment terms. The interest rates depend on several aspects but in any way they are much lower than those offered by other typical lenders. The company even provides clients with a 100% guarantee to beat the APRs offered by any other lender. Customers are not charged any fee for early loan repayment and I like that Dollar Loan Center provides a local customer support. It's also impressive that this lender takes parts in charity events and sponsors them. Unfortunately, this company only operates in 3 states, which makes their loans unavailable to the majority of people across the USA. The fact that this company was founded in 1998 inspires confidence but customer reviews testify that non-repayment may result in paying off a very large amount of money. In my opinion, this website deserves 3.7 stars out of 5. I suggest you may have a successful experience with Dollar Loan Center is you a responsible borrower.