What is SpotLoan?

SpotLoan is a tribally owned loan company that offers short-term loans up to $800. The lender identifies itself as "not payday loans", but rather "installment loans". The company was founded in 2012 in North Dakota to provide short-term loans to tribal members and has since expanded to offering installment loans (alternatives to payday loans) across the USA. The lender complies with tribal lending laws. According to their website, they provide fast cash and give the time customers need to pay back the loan, with no balloon payments or surprises. The company claims to offer beneficial and highly competitive APRs for this industry and is proud of its excellent customer service.
| | | | | | | |
| --- | --- | --- | --- | --- | --- | --- |
| Loan types | Min. amount | Max. amount | Period | APR | Documents required | Bad credit |
| Installment loans online (also known as spotloans) | $300 | $800 | Three to eight months | Up to 490% | SSN | Yes |
Spot Loan Credit Options
The company offers an alternative option to regular payday loans – spotloans that are considered installment loans since they can be repaid over a longer period of time than a traditional payday loan. The maximum Spotloan term is 8 months.

With Spotloans, customers can get the cash they need quickly and easily. The lender wants its clients to know that a spotloan is an expensive credit form and is suitable only for short-term financial needs. Spotloan loans are intended to help customers deal with rent, medical bills, car repairs, or job expenses. So if you need longer-term credit, the company advises looking for some alternative credit forms.

As customers make Spotloans repayments, they pay down both the interest and principal until the loan is paid off. According to the lender, spotloans cost up to 50% less than a typical online payday loan with 9 payments.
A loan will be deposited into the customer's bank account overnight, and usually within 24 hours.
Terms of Use
To apply for a Spotloan, clients will need to:
Have a job or other regular source of income;
Have a checking or savings account;
Have a valid email address and phone number;
Be at least 18 years old.
The lender provided a representative with its basic requirements:

So, as with a traditional payday loan, the borrower should have a regular paycheck.
Spotloan loan amounts range between $300 and $800. So if you're want to borrow more than this, you should search for other options.
Loan terms range somewhere between 3 to 8 months with payment being made biweekly. The exact repayments will be set out when a customer applies for a loan. The amount he will have to pay will depend on how much he applies for and the terms he is approved for. Spotloan maximum interest rate is 490%, and this is very high for this industry. With such an interest rate, the final cost of a loan can become astronomical. However, the lender assures that return customers get a lower APR.
Spotloan.com guarantees no hidden fees and wants borrowers to know that they are not discriminated based on religion, sex, age, race, etc.
Because Spotloan terms and rates vary from state to state, applicants should read the terms of use for their specific loan carefully before signing a contract.
Spotloan.com Application Process
The company guarantees a fast application online that will not take longer than 10 minutes.
The types of personal information Spotloan.com collects and shares depends on the loan features. This information can include:
Social Security number;
Checking account information
Transaction history;
Income information;
Credit history and account balance.
The lender requires no collateral for getting fast cash.
As soon as a customer fills out an application online, SpotLoan will give him a call to finalize everything and ask some questions they may have while the customer completing the loan process. After he fills out an online application, he will get an email that will let him know whether he qualifies for a spotloan. However, a manager will be also able to tell the applicant right away whether he qualifies for a loan or not.
Loan Repayment on SpotLoan.com
Unlike traditional payday lenders, Spotloan allows customers to choose how long they need to pay back their loans. They can choose between three and eight months.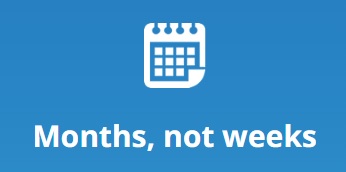 The lender offers 2 options for a loan repayment:
Automatic debit from a customer's bank account is considered the easiest way to make repayments on time. This option will be perfect for borrowers who tend to forget when payments are due. Customers can select this option during an application process:
Checks and money orders – to make a payment via this options, customers will need to mail it to SpotLoan mail processor at P.O. Box 927, Palatine, IL 60078-0927.
The lender wants us to know that if customers make a payment by check and it is returned by their bank due to insufficient funds, they may be charged a $10 penalty. Customers should also keep in mind that late payments result in more interest over time. If clients need to make any changes, they should call or email SpotLoan customer support at least 2 business days before the next payment due date to discuss options. According to SpotLoan, they can usually work something out.
If a customer doesn't make a payment within 90 days of the scheduled or deferred due date, he will be in default according to his loan agreement. The company will notify him of default and proceed to collection practices, including bringing legal action, if it doesn't hear from a client within 7 days.
Does Spotloan.com Offer Loan Extension?
Spotloan wants its customers to know they understand that sometimes customers may need to change their payment schedule or payment amount. For this, they should contact Spotloan customer support by email help@spotloan.com or call (888) 681-6811 at least 2 business days before the next payment due date.
Usually, if customers don't have money available, they can roll over the loan for two weeks (or whatever their loan period is). But this adds additional fees and gets expensive very fast.
As advertised on the website, customers can pay their spotloan off in full anytime with no prepayment fees. They can also enjoy the repayment flexibility and pause their payments until their account is in good standing.
SpotLoan.com Bad Credit History
SpotLoan says that bad credit and no credit is NOT a problem. This company lends to people other companies don't. Of course, it's easier to get an approval for loans having a good credit. Even though the lender welcomes people with poor credit, it does not mean it does not check an applicant's credit. SpotLoan does look at data from many places, including consumer reporting agencies. When the company checks a credit, customer's score may be affected by these agencies. If the lender is unable to give a loan based on these reports, it will include information in an email to let the customer know what data affected the decision.
So, if you have a bad credit score or no credit history, there is still a chance that Spotloan.com helps you get money fast with no collateral required.
Technical Characteristics of the Website
Checking Secure Connection
The website uses a 256-bit encryption to keep customers' information safe. The security certificate is verified by Let's Encrypt:
The left corner of the address bar in the browser indicates a green lock but no name of the website's owner. This means that the website requires much more careful verification. In general, the security level is appropriate and customers should not have any problems with this website.
Checking SpotLoan.com Mobile Version
SpotLoan.com website has successfully passed a Mobile-Friendly Google Test:

We noticed that the images and icons are enlarged for the mobile users to find the necessary information easily The secondary information is transferred from the main page to other pages. The text is quite readable and organized in such a manner that borrowers can easily click on the necessary point. We found no errors in the functioning of the mobile version of the website and it looks good. Clients will not probably have any problem when using SpotLoan.com from their mobile devices.
Checking Antivirus
The company claims to use the most advanced technologies in addition to secure encryption. The main page indicates an icon of Norton antivirus designed to protect users' data.
With Norton, customers can feel calm when visiting a website: they will know that their computer won't catch unwanted and dangerous viruses or other online threats. This aspect would have added more trust to SpotLoan.com if the antivirus icon had been clickable. Regretfully, we the lender could not confirm the presence of antivirus on the website.
The Convenience of Using SpotLoan.com
The lender guarantees a convenient and fast online application. All customers need is to apply online, wait for an answer and get cash as soon as next day:

To get a spot loan, users do not need to register, but they are recommended to create Spot Loan login for getting a total control over their loans through Spot Loan online customer portal: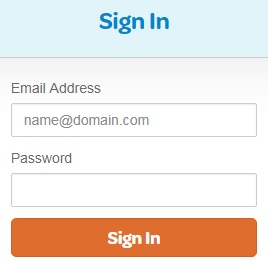 The main page offers the applicants to choose the amount they want to borrow and choose how much they will be able to repay every two weeks. Such flexibility is appreciated, as borrowers can select a payment amount that works for their budget. The selected payment amount will determine how long it will take to pay the spotloan off.

The online application is quite simple and does not take much time. Applicants just need to fill it out in two simple steps and they'll know right away if they get approved for a loan.
In order to complete the online application with Spotloan successfully, users will have to provide the basic information:
Name, home address, email address, phone number, date of birth;
Social security number (SSN) and details from identification document;
Employer's name, address and contact number;
Income details;
Bank account details.
For the procedure be completed, customers will also have to answer additional questions that are usually absent on other lending websites: these are the questions about the purpose for the loan, how did the customer hear about Spotloan and some more. We can't say that these questions will take too much extra time:
After that, the application process is considered complete and the lender sends an email with the decision included:
If approved, the customers will see the payment schedule for his loan repayment, which is also very convenient: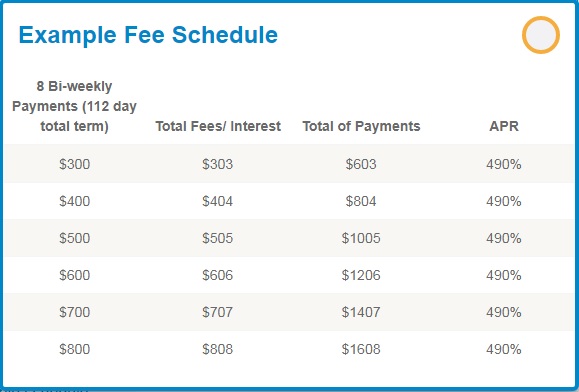 The customers can get cash in his bank account as soon as next day if approved before 8 p.m.
We like that Spotloan sends customers an email with a link to confirm the terms and conditions before sending the loan to the bank account.
When you get a spotloan with this lender, you'll know the exact cost and have a plan to pay it off. The company offers solutions that really work when the budget gets tight.
The only disadvantage is that a borrower will need to complete the online application before he will know what his annual interest rate will be. Spotloan explains that this is because interest rates for installment payday loans depend upon state-specific regulations:

In general, SpotLoan provides clear information about its application online and repayment process has detailed FAQs section on their website. The company clearly indicates the maximum possible annual percentage rate.
So we can conclude that the application is simple and fast, and the website is highly informative and transparent about its rates and terms, and such information is extremely important so that applicants know what they are getting into before they apply for a short-term spotloan.
Is Spot Loan Legit?
We decided to check the legitimacy of Spotloan.com using ScamAdviser, and the received data was frustrating: the lender has a very low trust rating – only 10% out of 100: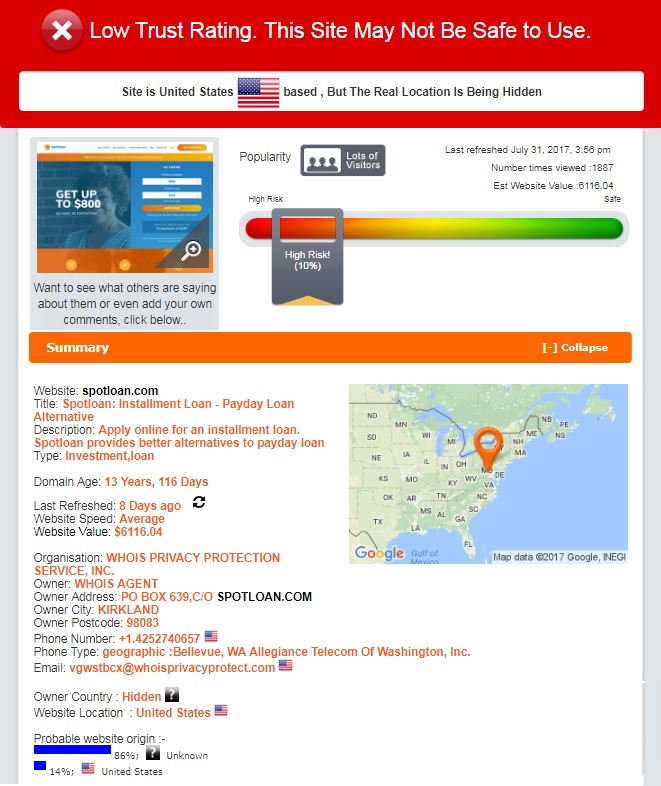 ScamAdviser determined that the website may not be safe to use. The domain age is more than 13 years which is a good indicator – the website has not been banned during this period. The website location is the USA but the owner of the website is hidden which means that the owner of the website is using a service to hide its identity. However, the website has lots of customers, refreshed regularly and popular by Alexa. Using an anonymous service seems to be the only reason why Spotloan.com has that low trust-rating. We may suggest that users may have a good experience with this website, but before taking a loan they should confirm the business address with the website's owner.
SpotLoan.com Reviews
On-Site Reviews
The website does not provide a forum for customers to share Spotloan reviews, both complaints or praise.
The main page of the website contains a kind of review which looks more like an advertisement. According to this "review", one customer, namely Andrea P. thinks SpotLoan.com provides quick and easy loans with no embarrassment. The review looks the following way:

For obvious reasons, we can't rely on this review as it could be easily composed by the website's administration. We have no idea how this comment has appeared on this website, so we can't assess the company's services based on on-site reviews.
Spot Loan Reviews on Independent Websites
A survey of Spotloan.com reviews on the independent websites and forums showed generally mixed grades.
Trustpilot.com contained 1071 Spot Loan reviews when we visited it. And the majority of them was positive:
Customers point out SpotLoan helpful customer support service which is always there to help. Some say the lender offers an easy and quick application procedure. Many users have used this service for more than once and strongly recommend other people using this company since they never had any problems: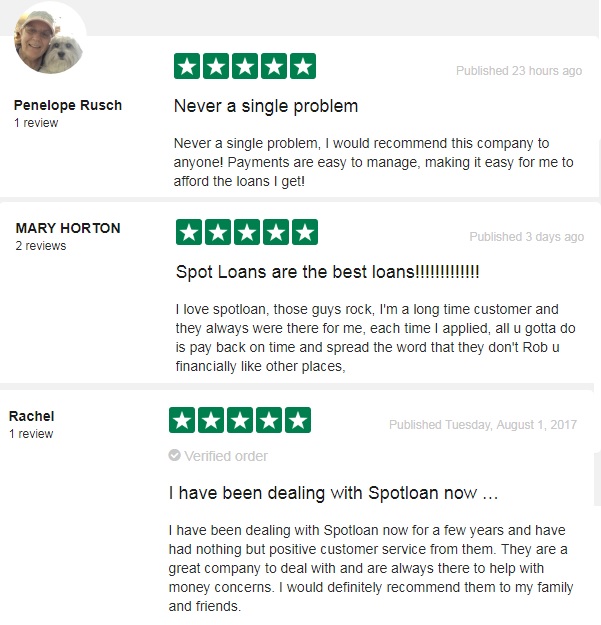 SpotLoan complaints are not numerous but are still available on the website. As an alternative to small-dollar loans, Spot Loans are said to be excessive in terms of interest rates. In addition, the lender has been accused of providing spot loans to people who do not have adequate capacity to repay the debts.
One client was disappointed since the lender did not provide any benefits to the returning customer, though it was advertised the other way on the website. Another customer says that it's easy to get a spot loan, but he had to repay 4 times more for his loan of $500. He will never use the services of this lender after he repays his loan in the full amount: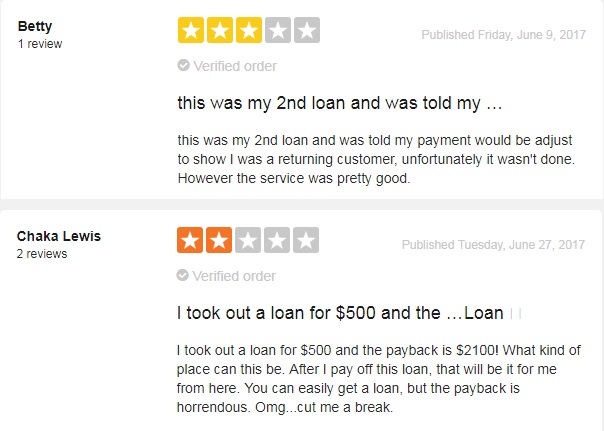 Another website that contained SpotLoan.com reviews was BBB.org – the popular option for customers to post complaints or reviews. All in all, the website contained 22 SpotLoan reviews with 16 reviews being negative: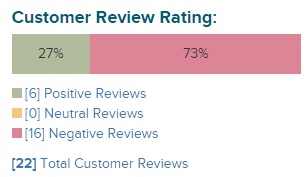 Spotloan.com complaints on BBB are similar to those at Trust Pilot. Customers said it was very easy to get a spot loan, but the interest rate turned out very high. Besides, we found out some more negative aspects: one Spot Loan customer was not able to repay his loan early, though the lender advertised no penalty for repaying your loan early. As a result, he was not able to reduce the interest rate and loan term and had to pay the loan on the date specified in the contract:
Another customer does not recommend using the service, because he never received the email with confirmation, though was approved for a loan online. He also failed to reach the customer support service to clear up the issue:
There are however some positive Spot Loan reviews on BBB.org. Customers appreciate speedy services, low-interest rates, helpful and friendly customer support. They say they never had any problems with this lender: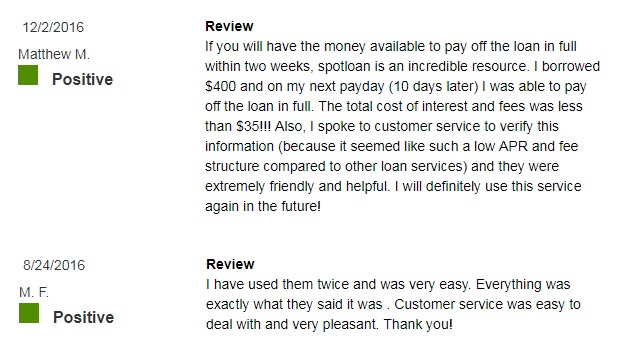 In summary, Spot Loans reviews indicate that though the lender is offering comparatively expensive loans for customers and customers are not 100% satisfied with the services, the product is legitimate.
Contact Us section
Spot Loan Contact Information
The company provided the following contact information on the website: Spotloan.com phone number, mailing address and email:
Unfortunately, we did not find a legal address of the company, and that is the information every customer wants to know. Spot Loan needs to be more transparent to make customers trust it.
Spot Loan Locations
Spot Loan offers loans in 43 states: Alabama, Alaska, Arizona, California, Colorado, Connecticut, Delaware, Florida, Georgia, Hawaii, Idaho, Illinois, Indiana, Iowa, Kansas, Kentucky, Louisiana, Maine, Maryland, Massachusetts, Michigan, Mississippi, Missouri, Montana, Nebraska, Nevada, New Hampshire, New Jersey, New Mexico, North Carolina, Ohio, Oklahoma, Oregon, Rhode Island, South Carolina, South Dakota, Tennessee, Texas, Utah, Vermont, Washington, Wisconsin, Wyoming.
The lender is currently not available in Arkansas, District of Columbia, Minnesota, New York, North Dakota, Pennsylvania, Virginia, and West Virginia.
Customer Support Service
Unfortunately, Live Char is not available on the website. To reach Spot Loan customer service, you can send an email at help@spotloan.com or call (888) 681-6811. In addition, you can use a contact form which can be found in the "Contact Us" section. We decided to use the latter option to get the answer to the question of how many fees SpotLoan charges for every day of delay.
We waited for more than 12 hours but received no reply. It does not seem that SpotLoan customer support online is perfectly organized. For help, customers may also try calling Spot Loan phone number.
Conclusion
SpotLoan.com provides consumers with a loan that is less expensive than the regular payday loan. When comparing Spot Loan rates and fees with other small-dollar installment loans like Spot Loan, we see only a slight difference in them, which of course comes out in favor of the installment loans. The lender has an additional benefit: spot loans often come with friendlier and flexible repayment terms, making a loan even more accessible. SpotLoan has only a few requirements to apply and seems highly transparent about its rates and terms. In addition, the lender has a quick turnaround time to deposit cash into your account.
SpotLoan is taking place on tribal land, and this can be good or bad. On the one hand, customers know exactly what they are getting into when they take a loan and don't have to worry about how the laws of their particular state apply to the transaction. On the other hand, customers are not protected by their state's lending laws. So ensure you thoroughly read all terms and conditions before taking spot loans.
In general, SpotLoan.com has a solid reputation and seems to operate in a legal manner. It may seem an easy solution for getting short-term money, and if you are able to repay your loan quickly then this lending option isn't as bad. But high interest rates could create long-term problems. For those who have little option but are ready to accept high interest rates, SpotLoan is a viable choice. However, we recommend you look at all of your lending options before taking a loan from this company.