What is Cash4uNow?
Cash4uNow is a trading name of Novaloans Ltd and an independent short-term loan lender based in the UK that has been operating since 2011. It's an independent direct lender regulated by the Financial Conduct Authority. They guarantee they can process applications and deposit cash into a client's bank account efficiently and quickly. They are also members of the Consumer Credit Trade Association (CCTA). Their mission is to bring payday lending forward and help people with short-term loans. With their competitive rates combined with a great customer service, they promise to help customers through the whole process and give them the best customer experience. Cash4uNow claims their rates and conditions are completely transparent.
| | | | | | | |
| --- | --- | --- | --- | --- | --- | --- |
| Loan types | Min.amount | Max.amount | Period | Daily % PR  | Documents  | Poor credit history |
| Short-term installment loans online | £100 | £1000 | 3 to 6 months | 0.8% | On the lender's request | Yes |
Cash4uNow Loans
Cash4uNow.co.uk offers short-term installment loans that are due to be repaid in equal installments over the specified period.

The company emphasizes their loans are not a long-term solution and could create a bigger financial burden if not used responsibly. Being a responsible lender they need to ensure that clients can repay their loans in a way that is affordable to them. Cash4uNow short term installment loans are not designed for keeping customers in debt, instead, they are to be repaid quickly depending on the repayment length customers choose.
The lender will not provide a short-term installment loan if a customer has told he is in financial difficulties which means that the loan may not be able to be repaid in a proper manner.
The customers can get acquainted with a detailed description of Cash4uNow short term installment loans by following the links presented at the bottom of the website:
Once a loan is approved, Cash4uNow.co.uk will instruct their bank to send the money to a client's bank account. They promise to pay the money into a bank account via Faster Payments by 6 pm the same day.
Terms of Use
New clients can apply to borrow between £100 and £500 for a period of up to 6 months. Clients who have already borrowed with Cash4uNow and have successfully repaid their loan can apply to borrow up to £1000. However, the lender reserves the right to alter the maximum loan amounts to both new and returning customers.
Cash4uNow online calculator allows customers to see exactly what they would repay in relation to the amount they borrow and the period of time they want to pay it back.
The company guarantees that all of the terms and conditions of Cash4uNow installment loans including charges will be displayed before a customer makes a decision about whether to borrow. The only way the lender can increase the cost is if a client doesn't repay his loan on the date agreed.
The company provides a representative example of what details a customer is able to see before signing a contract: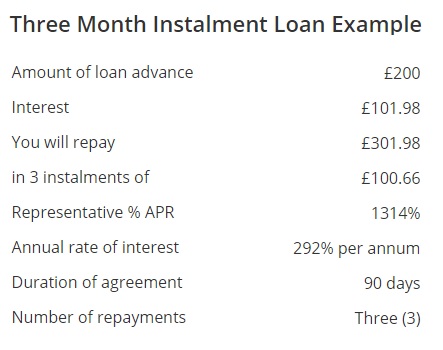 In order to apply for a loan from Cash4uNow.co.uk, clients must correspond to the following criteria:
Be aged between 18 and 65;
Be the resident in the UK;
Have a UK bank account with a valid debit card;
Have a steady income of at least £600 a month;
Receive your salary into the above bank account on a regular basis;
Have a valid email address;
Have a valid contact telephone number
Thus, to apply for a loan from Cash4uNow, customers need to be in permanent employment. They even make a quick call to a client's employer to verify that he works there. However, they will not disclose anything about a client's loan application, or that they are calling from a lending company. If a customer is employed and does not give Cash4uNow permission to get in touch with his employer, then the lender will not be able to proceed with his application.
A call to a client's employer may be compensated by the fact that customers usually do not need to fax any documentation to Cash4uNow. However, in some rare cases, the lender may occasionally ask for some documents to verify information.
The interest charge on a loan is 0.8% per day. An interest rate depends on a customer's pay dates and may change slightly. The exact amount of interest will be provided in a loan documentation. Customers should bear in mind that the lender cannot charge them more than 0.8% interest per day on the balance of their loan principal outstanding.
Application Process on Cash4uNow.co.uk
The lender promises that applying for a loan through Cash4uNow.co.uk is easy and only takes a few minutes. A customer needs to complete the online application form which will ask some details about him and his employment including:
Your Personal Details;
Current Address Details;
Loan Details, including but not limited to:
Debit Card Details;
Bank Details;
Employment Details, including but not limited to:
Employer Address
Once a customer has completed an online application form he will receive an online decision. In order to finalize a loan, Cash4uNow will do an employment verification check and assessment over the telephone 0113 887 3434 if necessary.
If approved, the company will pay the money into a client's bank account via Faster Payments. The money will be paid into a client's account by 6 pm the same day.
Before Cash4uNow sends a customer an agreement they provide him with some pre-contract information known legally as an 'adequate explanation' the example of which can be found on the website. This will help the lender ensure that the credit agreement is suitable for a client's needs and financial situation. Here is the extract from "Pre-Contract Credit Information":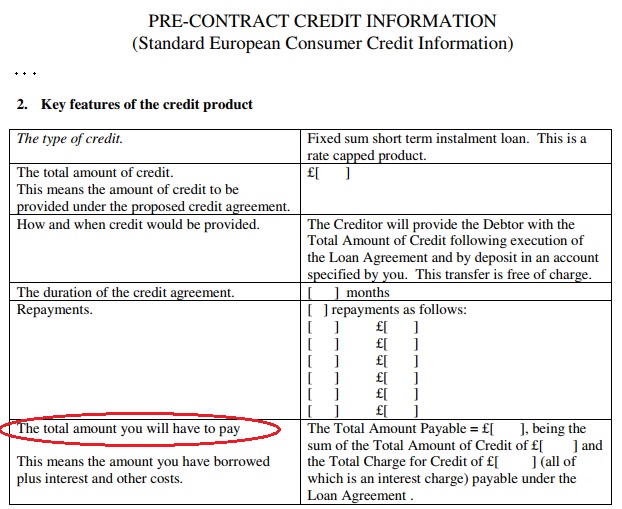 The agreement specifies the following information:
Amount a client is borrowing;
Length of agreement;
Amount and frequency of repayments;
Details of a client's cancellation rights and other forms of protection available;
The total charge for a loan and the annual percentage rate of charge (APR)
The online lender promises to be as quick as possible in making a decision. According to the information placed on the website, Cash4uNow will give a decision in less than 15 minutes.
The company asks their clients to read the terms and conditions of the agreement before they sign it.
Loan Repayment
For a short-term installment loan Cash4uNow takes each payment automatically from a client's bank account on the agreed installment date (as specified in the credit agreement) by using the debit card details provided during the application process:
As they say, a Cash4uNow representative will contact a client at least three days before each of his installment payments to remind him that his payment is due.
The lender also offers an online facility whereby clients can make payment using the payment page. For this, clients will need their six-digit loan number and a postcode:

In addition to the above, Cash4uNow.co.uk also has a 24-hour payment line which customers can call on 0845 676 9676 and choose the most suitable option.

The lender is proud of its flexible repayment terms from 3 to 6 months that will allow clients not to worry about repaying a large sum all in one go.
The company mentions that a client has a legal right to repay his loan early, in full or in part, before the due term of the loan has finished. If customers want to repay their payday loans early, they need to just call the lender using Cash4uNow contact number 0113 887 3434. When clients repay the borrowed money prior to the agreed date, the online lender will not charge them a penalty for any early repayments.
However, if customers do not repay a loan as on the payment date, Cash4uNow promise to make every effort to contact them to discuss the situation. The lender says it's possible to find some options available and agree on a different repayment plan. The compulsory condition is to contact Cash4uNow customer support at least 3 days before this repayment. If customers communicate with the lender honestly, he will do its best to help them, – that's what Cash4uNow.co.uk says.
If customers fail to do so, the company may charge them a penalty of £5. If customers you miss 3 installments totaling a maximum of £15, the lender will have to start the collection procedures.
The main page of the website warns the customers that late repayment can cause them serious money troubles. So, they should be sure they are also to repay a loan on time:
Cash4uNow asks the clients one more time to ensure they can repay on time, since late repayment may have a negative impact on the clients' credit score.
Loan Extension
Cash4uNow differs from a traditional payday loan lender by giving their clients an opportunity to pay back the full amount owed over 3 to 6 months. They suppose these terms are enough to pay back. However, once again, they welcome any calls in the case clients have difficulty repaying their loans. Each case in individual and there is a chance the lender may meet the customer halfway.
Cash4uNow welcomes applications from repeat customers who have successfully repaid a previous loan. From time to time they even offer additional benefits to existing customers – larger loan amounts available and Cash4uNow promo codes. However, the lender can not guarantee further loans.
If clients have been previously declined by Cash4uNow, they may reapply some time later. The lender advises waiting until their financial circumstances have changed in order to get an approval.
Cash4uNow.co.uk Bad Credit History
Cash4uNow always carries out a credit check – it is part of their commitment to being a responsible lender. They say it helps them to verify the information customers provide to them on their application form. If customers have a poor credit history it may affect the decision.
The lender reviews every application individually and tries to consider all circumstances fairly. According to the lender, even clients with a bad credit history can get an approval from Cash4uNow, and they can help the lender to make a favorable decision by providing truthful and accurate information on their application including details of their regular income and expenditure. However, the lender cannot guarantee to offer clients a loan even if they have borrowed with this online service before.
Technical Characteristics of the Website
Is Cash4uNow.co.uk Safe in Terms of Connection?
Cash4uNow.co.uk guarantees that all transactions on their website are 100% safe and nobody will have access to the users' personal information. We checked this information: the upper left corner of our browser shows a green lock which means that Cash4uNow.co.uk is a safe place. However, it turned out that the website uses a 128-bit Secure Sockets Layer (SSL) software which provides the minimum security level. The security certificate is verified by GeoTrust Inc.:
The lender should upgrade their security level to provide the maximal protection to its customers. So far, this website can not be considered the safest place for taking loans online.
Cash4uNow.co.uk Mobile Version
We checked Cash4uNow.co.uk Mobile Version using a Google Search Console. The analysis showed that this website is mobile-friendly:

However, according to the analysis, the online Google service couldn't load 11 page resources and advises the lender to fix these availability problems.
In general, the mobile pages have the same functionality and are adapted for mobile devices. The customers will not probably have any problem with using the website from their smartphones and tablets.
Checking Antivirus
The website does not use any antivirus protection which means this online service is not scanned for the presence of malware, network and other vulnerabilities, so the users of this website risk to «be infected». Obviously, the service can't 100% prevent attackers from getting access to the personal information stored on the host. So, we may conclude that the clients' information is not secure or safe with this online lender, and potential users may lose confidence in online transactions over the Cash4uNow.co.uk.
Convenience of Using Cash4uNow.co.uk
Cash4uNow customers can start the application procedure on the website right on the main page by clicking on "Apply Now" button. After filling in all the fields, clients need to create a personal account for managing their loan repayment: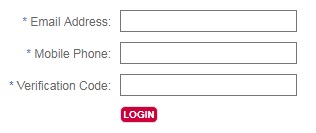 The application form is standard though requires more detailed employment information if compared to other lenders. Besides, some clients may not find Cash4uNow suitable as the company always call the employer to verify that a client works there. But there are also positive aspects: clients need NO guarantor and do NOT need to fax any documents.
We also appreciate that Cash4uNow provided many representative examples illustrating the loan terms. Using them, customers can better understand how the lender works. The below example shows the terms and conditions for a customer who borrows 200 pounds for 3 months:

We also like that the website contains much useful information: we found the detailed description of rates and application procedure by clicking on the corresponding sections:

Besides, Besides, Cash4uNow.co.uk contains many useful tips on how customers can improve their credit history, how to choose a lender and even more:
The lender also mentions 4 free debt advice agencies who may be able to help customers with a poor financial situation:

In general, the website is very informative. We managed to find here all information we wanted to know. However, the information required may seem beneficial to some customers but disappointing for others. So, customers who want to use this online service must be ready to provide a detailed information about their work.
Is Cash4uNow Legit?
Before customers conclude a contract with a lender online, they need to ensure the service is legitimate and can be trusted. We checked Cash4uNow.co.uk details using Scam Adviser and were quite satisfied with the results: the lender has a 90% trust rating out of 100:
According to Scam Adviser, Cash4uNow.co.uk appears to be owned and operated by the United Kingdom but somehow relates to the Netherlands. The domain age is more than 6 years, which is a good indicator. The website has very few visitors but is regularly refreshed. Even though there are some confusing aspects, Scam Adviser gives a very high trust rating to Cash4uNow since the company is transparent and doesn't hide its location and contacts.
Cash4uNow.co.uk Reviews
On-site Cash4uNow Customer Reviews
People can judge whether an online lender is reliable or not by going through the user reviews. We took a look around Cash4uNow.co.uk and found three testimonials on the main page. All of these reviews are purely positive. One customer thanks the company for its great customer service and email updates. According to the second user, the company's customer service is "extremely professional". The third user is happy with Cash4uNow support service as well:
But we can NOT 100% trust these reviews because they are not dated and selected by the website's owner, who would have scarcely placed bad comments or Cash4uNow complaints on his website. There is no special section on the website where people could share their experience with Cash4uNow.co.uk.
Since we were not able to evaluate the credibility of Cash4uNow basing on user on-site reviews, so we had to look for any Cash4uNow.co.uk reviews on other websites and forums.
Cash4uNow.co.uk Reviews on Other Websites
We found 21 reviews about Cash4uNow.co.uk on uk.trustpilot.com. Regretfully, the online service had a poor rating of 4.6 stars out of 10 with 67% reviews being negative and only 33% being positive. There are several Cash4uNow reviews 2017.

We looked through these comments and found out that many customers were shocked with a very rude customer support service, loan rejection for no reason and a very slow funding, though the on-site reviews indicated the other way around.
One user calls Cash4uNow customer support service "very bad mannered" since they refused to help him with his queries:
Another user rated the lender only 1 star since he had to wait for too long until the funds are transferred to his account:

One more user calls Cash4uNow "ignorant" since the company sent him a default notification with additional charges though he paid on time each month and never missed a payment. He tried to contact the lender several times but nobody answered. However, the company did answer him on uk.trustpilot.com saying that he should call or email the customer support service (again) to solve this issue. We do not know whether he managed to finally reach them or not:
Customers who rated the company 4 or 5 stars called Cash4uNow a «very fast and «easy to use». Some customers said this lender helped them out of a difficult financial situation. Look at some Cash4uNow.co.uk reviews 2017: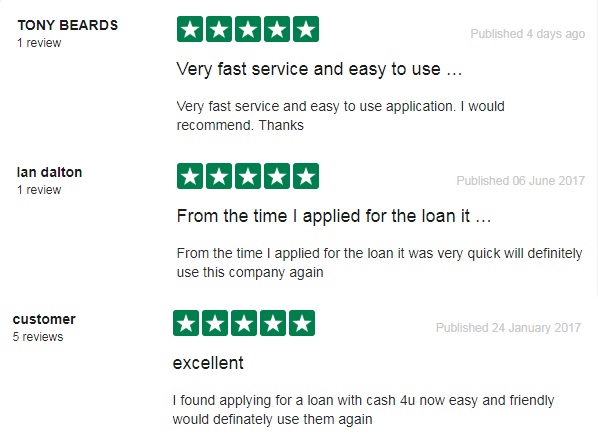 Read all Cash4uNow reviews: https://uk.trustpilot.com/review/www.cash4unow.co.uk.
We can't say that 21 reviews are enough to make a judgment about the company's services. What we have found is controversial comments on one single website, which indicates that Cash4uNow is not very popular among customers.
Contact Us section
Contact Information
Cash4uNow offices and call center are fully UK based. Their registered office is 7 Limewood Way, Leeds, LS14 1AB. The company was launched in 2011. The website also indicates Cash4uNow phone number and Cash4uNow email address:
They process installment loans between 9 am and 5:30 pm Monday to Friday excluding bank holidays that will be processed on the next working day. In general, Cash4uNow provided a very detailed contact information customers need to know about the lender.
Customer Support Service
The lender advertises that its friendly customer services can help customers with any issue efficiently and quickly. They provided several ways of contacting Cash4uNow:
by e-mail info@cash4unow.co.uk;
by phone on 0113 887 3434,
writing at CASH4UNOW.CO.UK, 7 Limewood Way, Leeds, LS14 1AB.
If customers are dissatisfied with any aspect of Cash4uNow service the company encourages customers to let it know, in order that the lender may improve its service and prevent any further instances of dissatisfaction. Upon receipt of a complaint, the online service will do its best to resolve this complaint by the end of the 3rd business day.
Unfortunately, there is no Live Chat to contact the company's representative as quickly as possible.
We decided to check the quality of Cash4uNow.co.uk's customer support service, as a fast assistance is what all customers want to get. We sent them an email, we wanted to know whether a customer could take one more loan if his first loan is not fully repaid yet? We did not expect that a company answers immediately, as they do not offer a 24/7 service. However, we were greatly disappointed when we received an auto-reply which informed us that the company's representative will answer within 5 working days:
Who is ready to wait for so long being in a desperate situation? Cash4uNow customer support needs to be more speedy in order to attract more customers. Otherwise, people will find another online lender with a fast feedback.
Conclusion
Cash4uNow.co.uk is direct lender which offers short-term installment loans at affordable rates. The good thing about this lender is that it has made its loans and rates are completely clear to customers. We can't also ignore the company's flexibility: the repayments can be spread between 2 and 6 months which allows customers to plan their balance effectively. Not many loan companies offer flexibility like this. ScamAdviser also seems satisfied with Cash4uNow's business since the lender is rated high on this online checking service.
When borrowing from this lender, customers should bear in mind that workplace verification calls are required here. Besides, their working days/times are limited and so we would recommend applying early if you want the same day payout.
In general, Cash4uNow seems a decent lending company but we can't guarantee that it provides high-quality services, since we found very mixed reviews about the company, so you'd better check for new reviews 2017 before applying for a loan.